The travelling units can be used both for travel of bigger crab and also complete crane. It consists of the box body, whereon there are set two steel travelling wheels in corner bearings. The bumper, protection system against self-movement and scraper form a part of this unit.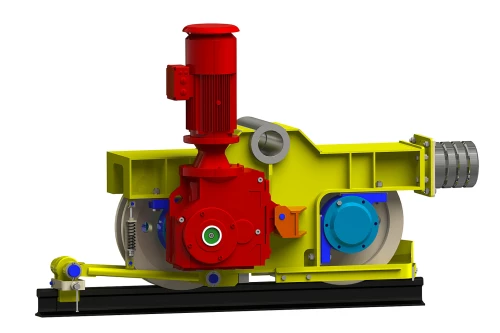 Pojezdový blok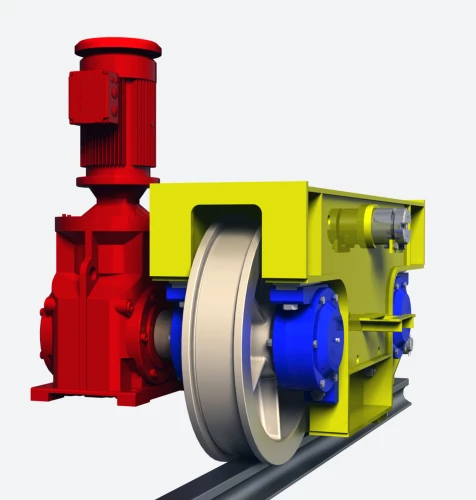 Pojezdový blok
One of the travelling wheels is connected with driving unit with braking electric motor with possibility of frequency converter feeding, securing the fluent motion of drive. The travelling speed is selected according to requirements of customer and needs of operation.
The advantage of this concept is the possibility of quite easy accommodation of connecting pin diameter and depth of work of the own box body so that this unit could be used both at new cranes and at reconstructions of the present cranes.