Pro napájení jeřábu elektrickou energií
Kabelový gravitační buben slouží pro navíjení kabelu, který zajišťuje napájení pojízdného stroje (jeřábu) elektrickou energií. Buben je umístěn na konzole nosné konstrukce stroje a je poháněn posuvným závažím působením gravitace.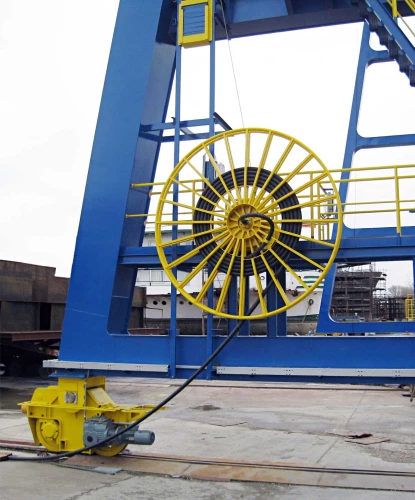 Power transmission for gantry crane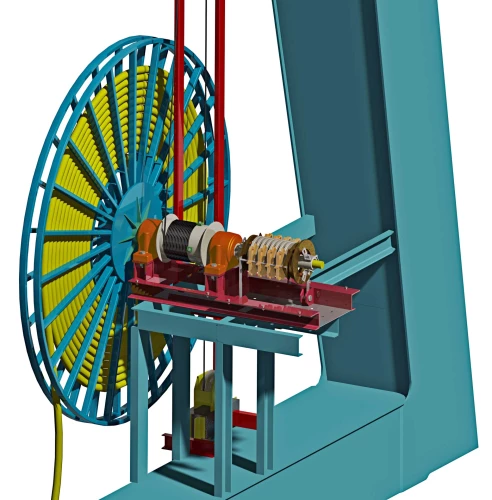 Detail of cable drum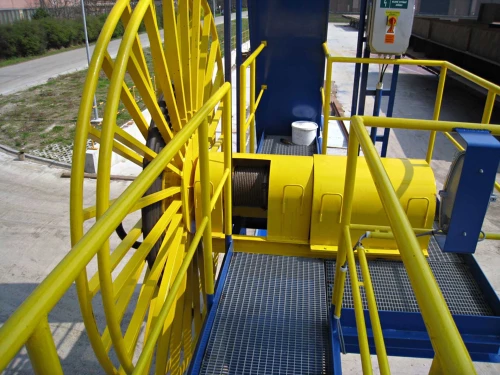 Detail of cable drum
Gravitační síla působící na závaží je pomocí lanka přenášena na vlastní buben, který zajišťuje spirálové navíjení kabelu v závislosti na pohybu stroje. V případě, kdy je napájecí bod umístěn ve středu celkové dráhy pojezdu stroje, je správný směr navíjení zajištěn použitím překlápěcího kloubu.