Grab is a mechanical equipment designed for transport of bulk or piece materials. It is usually fitted with two or several jaws from abrasion-resistant material.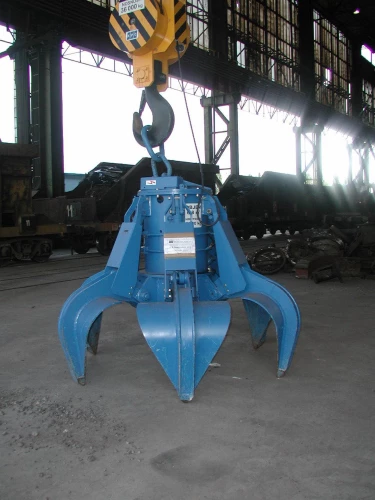 Popisek
The most frequent basic types of grabs are as follows:
clamshell grab: usually used for scooping of bulk material
orange peel grab: used mainly for handling the piece material
Grab mechanisms can be driven either by rope system from crane lifting gear or they can be fitted with individual motor drive, eventually with hydraulic unit.