Travelling wheels consist of a wheel body (principally it relates to the machined casting or forging) and several complementary parts, e.g. bearings, rings, etc. Design and material of travelling wheels are aimed to the high service lifetime and also acceptable price for the end user.
Our company provides a wide assortment of travelling wheels, eventually their parts for needs of spare parts. All parameters are determined individually on the base of calculations and also requirements of customer, with the emphasis on operation safety.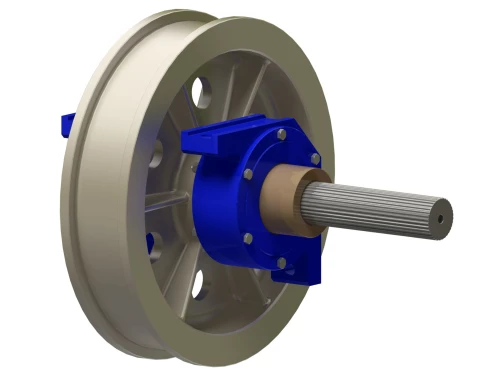 Pojezdové kolo hnací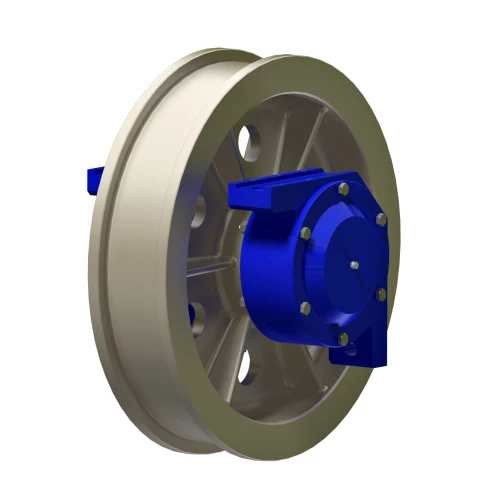 Pojezdové kolo hnané
The travelling wheels (part of the travelling mechanism of crab or crane) are manufactured of high-strength steel, and they are fitted with flanges. Tread of wheels is surface hardened or heat treated.
The drive shaft of the wheel is mounted on anti-friction corner bearings, which are fixed by means of bolts to the frame cross-beam of the crab or crane bridge, eventually the wheels form a part of separate travelling units.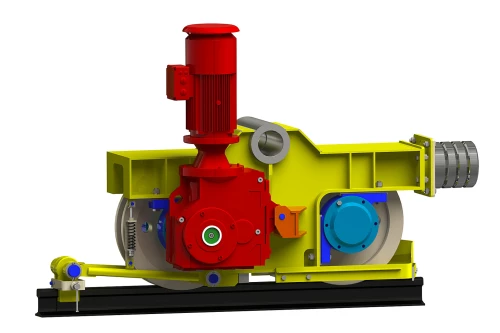 Driving wheel shift is connected with other mechanisms of travel drive by means of clutch, eventually the splined shaft of wheel is connected directly to the driving unit with electric motor, usually break one.