According to the method of production we distinguish hooks for forged hooks or laminated hooks (cast and welded hooks cannot be used by cranes).
They are usually pivoted or hinged mounted in the bottom block, suspended on ropes. It means that these hooks form a part of crane which carry load or free suspended appliance for load gripping. The crane forged hooks are according to the shape either single or double, at present manufactured with dimensions according to DIN standard 15 400.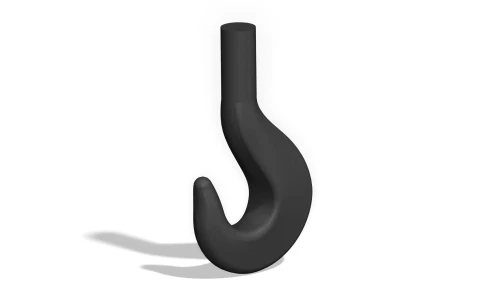 Single crane forged hook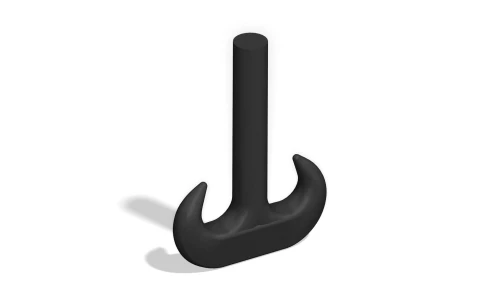 Double crane forged hook
The hook length is adapted to bottom block structure. The thread for suspension of hook and its transition to pin is at hooks very important. The thread can be either metric (for lower lifting capacities) or round, eventually trapezoidal. The transition of thread to pin shall be smooth and without necks.