It is a load hook, assembled of multi sheets, used mainly for transport of molten liquid matters in casting ladles, but also other large loads. The hooks are assembled of individual segments, connected by rivets.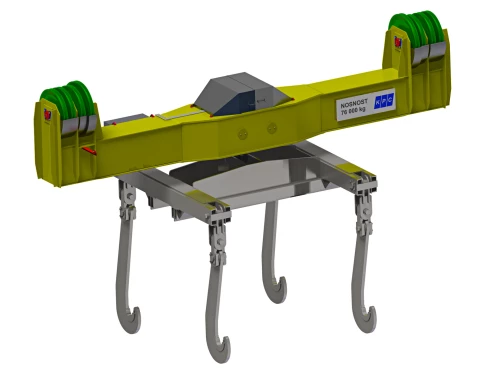 Casting beam with lamella hooks
The contact surface of hook consists of separator for reliable putting of ladle pin and which will uniformly disintegrate the loading to individual segments. Often the high environmental working temperature shall be regarded.